The Incredible MotorCity Casino Buffet

by Howard Berenbon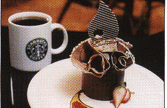 If you'd like to have a Las Vegas buffet experience, and don't want to wait for your next Las Vegas get-away, then you can't lose (no pun intended) by experiencing the MotorCity Casino buffet.  It may cost you  a little more than the Las Vegas buffets, but it's well worth it even at $14.95 for lunch or $18.95 for dinner.   There is a breakfast buffet.  But personally, I like lunch or dinner best.   My wife and I experienced sheer luxury when we visited MotorCity Casino for gambling and lunch a few weeks ago.  We did have to wait in line for about 35 minutes, but it was worth the wait.

Dynamite Desserts
The dessert station is the first area you'll notice as you're seated in the comfortable dining room (it seats 500), with a variety of tables and booths to accommodate small or large groups.  It will knock you off your seat because you'll find pies and pastries galore, from cream puffs, to chocolate mousse, and cheese cake to eclairs, cream pies and more.  There's also a soft ice cream machine with Edy's ice cream and lots of toppings.

Magnificent Main Course
I wouldn't suggest starting with dessert because you'll spoil your appetite for the main course.  You'll find lots of great meats, fish, fruit, vegetables and soups.  Although the menu varies from day to day, you may find roast duck, leg of lamb, various pastas, lasagna, pizza, chicken parmesan, crab legs and mussels, sword fish, dim sum (Asian pastries), prime rib, turkey and fried chicken.  The line is usually long during prime time, so don't forget to take as much as you can the first time around.  If you don't want to wait in line again, take two plates, and pile it on. Then head right to the dessert station and continue.

For the drinks, you'll find juice, coffee, tea and soda, everything self-serve.  You'll have a server who cares for you and your table, so don't forget to tip a few dollars.

I guarantee that you will leave the MotorCity Casino buffet very satisfied.  And if you're wondering who's making the food, well it's all prepared in their kitchen under the direction of Master Chef, Michael D. Russell, except for the cheese cake.  They bring that in.
Buffet Update.  On Fridays, beginning May 12, MotorCity now offers their scrumptious seafood buffet, which includes lobster (not often found in a buffet), snow crab legs, chilled Gulf prawns, black-tip shark, smoked Atlantic salmon, steamed mussels, fried shrimp, fried clams and more.  Cost is $27.95