Detroit Casinos: Michigan area - Hotels Gambling and Caesars Windsor Casino Ontario Canada

Casino Detroit Magazine in Michigan, is the first Internet-based publication to cover the Detroit casinos, and surrounding areas including Harrah's Caesars Windsor Casino in Ontario Canada (non smoking) and the MGM Grand Detroit Casino & Resort, Greektown Casino, Motor City Casino and Soaring Eagle in Mount Pleasant.
March 21, 2021 Update
Spring is Almost Here
Online Gambling is Legal and Live
By Howard Berenbon
If you've been watching local or even national TV, you've seen a poliferation of online gambling and sports betting advertisements for our Michigan casinos. Yes, online gambling is now legal here! You can win, or lose, using your personal computer or smart phone, right at home. As of January 22, 2021 (just a two months ago) you can legally gamble online in the state of Michigan, at least, at our local casinos. Nine online gaming providers having been flooding the local television stations with advertisments to attract you and your hard earned cash with free money to start (up to $1,000 to open an account) gambling from the comfort of your home. But, you must be at least 21 years old to partake.
Here the the first nine online gaming providers in Michigan, and more to come. If you've been searching the Internet or watching local and national television, you're likely to recognize many of these companies from their commercials.
FanDuel, for MotorCity Casino
BetMGM/Roar Digital, for MGM Grand Detroit
Penn Sports Interactive/ Barstool Sportsbook, for Greektown Casino
DraftKings, for the Bay Mills Indian Community
William Hill, for the Grand Traverse Band of Ottawa and Chippewa Indians
TwinSpires, for the Hannahville Indian Community
Golden Nugget Online Gaming, for the Keweenaw Bay Indian Community
Rush Street, for the Little River Band of Ottawa Indians
Wynn, for the Sault Ste. Marie Tribe of Chippewa Indians
PointsBet, for the Lac Vieux Desert tribe
This is a welcomed developement for our local casinos because of the pandemic, and either complete closures or patron limits to protect against the speading the virus. Because of the vaccine, we should see limitations ease soon, but either way, online gambling is a happy additon to the casino operators who have suffered loss of business due to the Covid-19 outbreak.
I personally would rather gamble in person at our local casinos then play the odds online. The excitement of being there is what I like: the sounds of the machines, watching a craps game in progress or a roulette wheel spinning, and dining at a local restaurant or having an eligent buffet experience. Who doesn't like fine food at a Las Vegas style buffet! It's better than eating carry out at home. So, it's unlikely I'll participate in online gambling.
HB
Casinos in Space
Just Published a Science Fiction Novel, Casinos in Space available on Amazon for $0.99; or Free to Kindle Unlimited Subscribers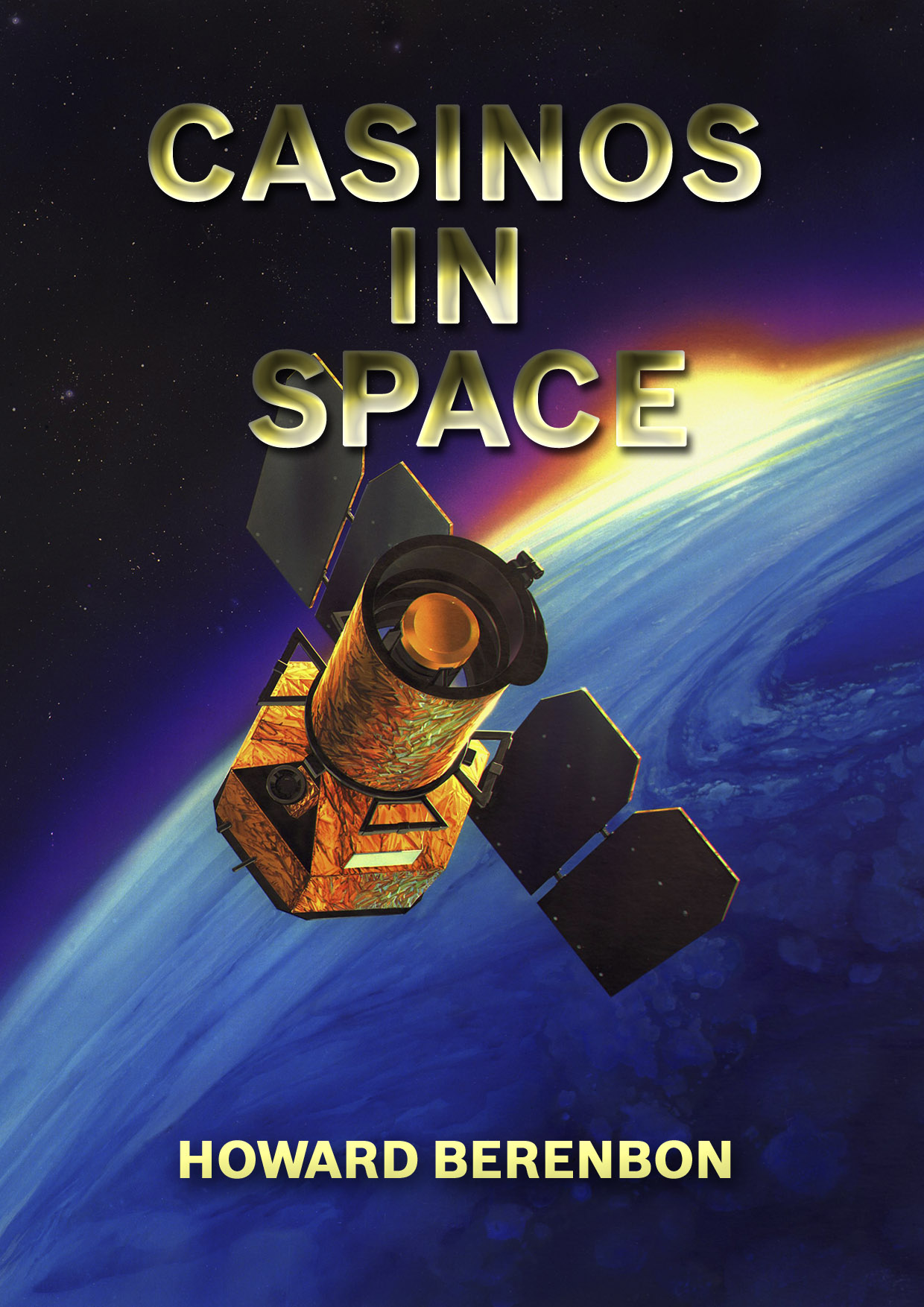 Casinos in Space is a novel about a group of scientists who travel with their wives on a starship to a distant planet for gambling and relaxation. While on the ship, they spend their time in a replica of the Las Vegas Strip for gambling, and eat at Las Vegas style buffets and fine restaurants. Paul Erickson, one of the members, reluctantly goes on the vacation because he is mentally recovering from the death of his brother from brain cancer. Right from the start, Paul was acting erratic and his friends were concerned. And to their surprise, Paul went missing, nowhere to be found.
Caught in Time

This is a book about history taught by some Michigan scientists in a unique way. College students view historical events through a time travel machine simulation using 3D holographic movies. But is it a simulation? Intrigue and espionage happen! Howard Berenbon.
Please let me know what you think by leaving a review! https://goo.gl/ZkGm2j